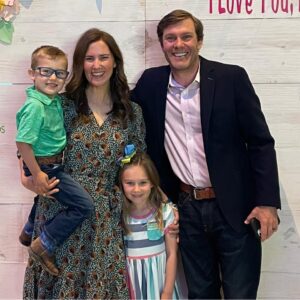 Wade Fisher:
The guy with the big idea, or, as most of my customers call me – "weird tech guy." I spend 90 percent of my time on the road and the other 10 percent making it up to my family. Married to the love of my life (Blaine) who gave me 2 great children that luckily look more like her than me. Gracen age 7 (loving like her mother) and Harrison age 4 (a carbon copy of his father). I love this job almost as much as I love the cattle business, the people get better and better.
Fun Facts:
I've never worked a day in my life, blessed to work the the best customers and support staff a guy could ever design.
Finding new places to eat on the road are the best treats. The dive-ier, the better.
Favorite Movie: Every movie is better than the last. I love quote wars on the classics – both cult and otherwise – text me and let's battle, meow!
Weapon of Choice: Canon 5d mark iv (I know its a still cam, but everybody has a side hustle.)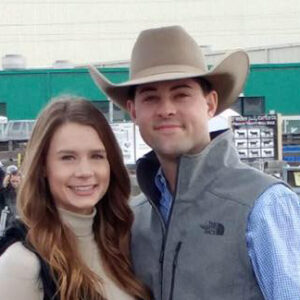 Wyatt Durst:
I grew up on my family's farming and ranching operation in north central Kansas, and I'm lucky enough to still be involved there when not on the road. I attended Hutchinson Community College on the livestock judging team where I met my amazing wife (Tayler), then received my bachelor's degree from Kansas State University. It's a real privilege to get the opportunity to not only meet, but also interact and work with some of the most astute cattlemen and women in the business, and that's something I'll always cherish.
Fun Facts:
On My Radio: Big podcast guy on the road, shoot me some recommendations.
Favorite Road Stop: Gore's Travel Plaza just outside of Seiling, Oklahoma is easily the best truck stop, and I'm equally as confident the restaurant inside that place makes the BEST cheeseburger in America.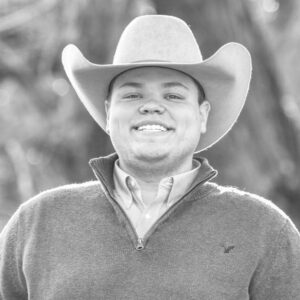 Kevin Edwards:
The southern boy of the crew. I grew up on a seedstock Brangus operation back home in Georgia. After high school, I was very blessed to be able to attend and graduate from the best university in the country in Oklahoma State (Go Pokes!). Upon graduation, I got a phone call from Wade that would lead to me working for the best people in the industry and the rest is history. I may be the newest recruit of the team, but it's something I wouldn't change. I'm extremely excited for many more seasons, and working with the best people and family you could ask for.
Fun Facts:
Just moved to the Lone Star State, but missing Oklahoma everyday. I've only been with the IDEAL crew for a year, but my favorite state to video in is Texas. Now, my trip to Minnesota was a fun one and the farthest I've traveled just a tad too chilly for this southern boy.
Favorite Road Food: My favorite snack while on the road has to be the Dot's Pretzels, although as you can tell I'm not very picky
On My Radio: While traveling down the road my go to podcast is the Genuine JBH by Brad Hook, and as far as music you pick a song I'll more than likely know it and jam along with you.